Creating the Art and the Archive
Atlanta Legacy Makers is an initiative led by Central Atlanta Progress in partnership with the City of Atlanta. This project is a public commemoration of two Atlanta mayors, Ivan Allen Jr. and Maynard Jackson. Through this effort, we embrace the legacy that Atlantans—now and next—are charged to carry forward.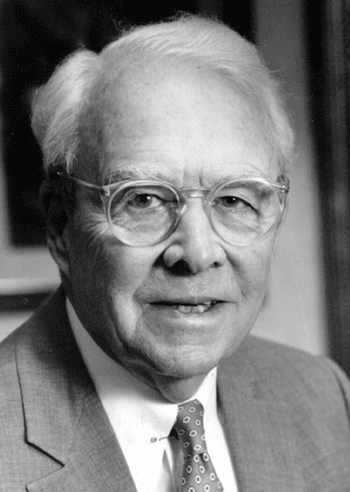 On behalf of the Atlanta Legacy Makers project. Central Atlanta Progress, City of Atlanta, and Purpose Possible would like to invite you to:
REVISITING AND ARCHIVING CIVIL RIGHTS AND ATLANTA IN THE 1960S
A one-day symposium to launch the Mayor Ivan Allen Digital Archive, a project with roots going back to 2012. 
The symposium will feature a panel on Atlanta community archives partnerships with Jina DuVernay, Morna Gerrard, and Derek Mosley, moderated by Dr. Aisha Johnson. The schedule also includes a session on the Atlanta Legacy Makers' project to commemorate the Ivan Allen Jr. and Maynard Jackson mayoralties, along with (virtual) keynote lectures by artist/computer scientist Brian Foo and historian Dr. Tomiko Brown-Nagin, the Dean of Harvard's Radcliffe Institute and a leading authority on Atlanta in the Civil Rights Era.
This event is being jointly sponsored by the Ivan Allen College of Liberal Arts; the Georgia Tech Library; the School of History and Sociology; the School of Literature, Media, and Communication; and the Digital Integrative Liberal Arts Center. 
We can accommodate up to 50 in-person attendees and up to 500 virtually at this hybrid event.
For those attending in person, a boxed lunch will be provided along with a complimentary copy of Dr. Brown-Nagin's new book, Civil Rights Queen: Constance Baker Motley and the Struggle for Equality.
You can find more information and a registration link for the event here:
August 23rd, 2021:
The Atlanta Legacy Makers Curatorial Committee is proud to announce that
has been chosen as the team to complete the commemorative sculpture honoring Mayors Allen and Jackson in Woodruff Park.
Read more about the submission process and teams here.
Share
Provide your thoughts about the artwork to be installed at Woodruff Park using a fun interactive tool
Listen
To our podcast series
Read
The news about the finalists!
Engage
Sign up for our newsletter to stay involved.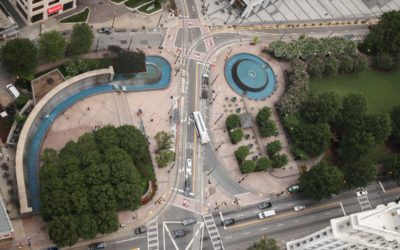 Central Atlanta Progress (CAP), in partnership with the City of Atlanta, has identified four finalists in an open call for submissions to design a public commemoration of Atlanta Mayors Ivan Allen Jr. and Maynard Jackson, Jr.
Atlanta Legacy Makers has made some big strides this year, despite COVID-19 greatly altering our plans to engage the community via film screenings,...
The Atlanta Legacy Makers podcast presented a unique opportunity to create content that connected to the Gary M. Pomerantz book, Where Peachtree...
The public art piece will be installed at the north end of Woodruff Park – right where Peachtree Street meets Auburn Avenue.
Aerial photo credit: Adam Shumaker
Cultural curator Floyd Hall dives into the histories of Mayors Allen and Jackson while discovering implications and inspiration for today's Atlanta in conversation with artists, city leaders, historians, and more.
Part 1: Old South
Featuring interviews with Gary M. Pomerantz, Author and Lecturer at Stanford University in the Graduate Program in Journalism, Marcy Breffle, Education Manager, Historic Oakland Foundation, and Gordon L. Jones, Ph.D., Senior Military Historian and Curator, Atlanta History Center. Listen >
Part 5: Civil Rights
Floyd Hall chats with Doug Shipman about the backstory of the Civil Rights movement in Atlanta in the 1960s, and how the mix of local government and the business community combined to create moments of change. Listen >
WHERE IT ALL BEGAN
WHERE PEACHTREE MEETS SWEET AUBURN
The idea for an artistic tribute to Mayors Allen and Jackson was born in 2018 when local developer Gene Kansas invited Gary M. Pomerantz, the author of Where Peachtree Meets Sweet Auburn, to speak. During the talk, Pomerantz shared the significance of both Atlanta mayors on the history of our city. Inspired by the talk and the feedback from guests in attendance, journalist Maria Saporta (Saporta Report) wrote an opinion piece encouraging the city to commemorate the special relationship between the Mayors in the form of a sculpture at the intersection of Peachtree St. and Auburn Avenue.